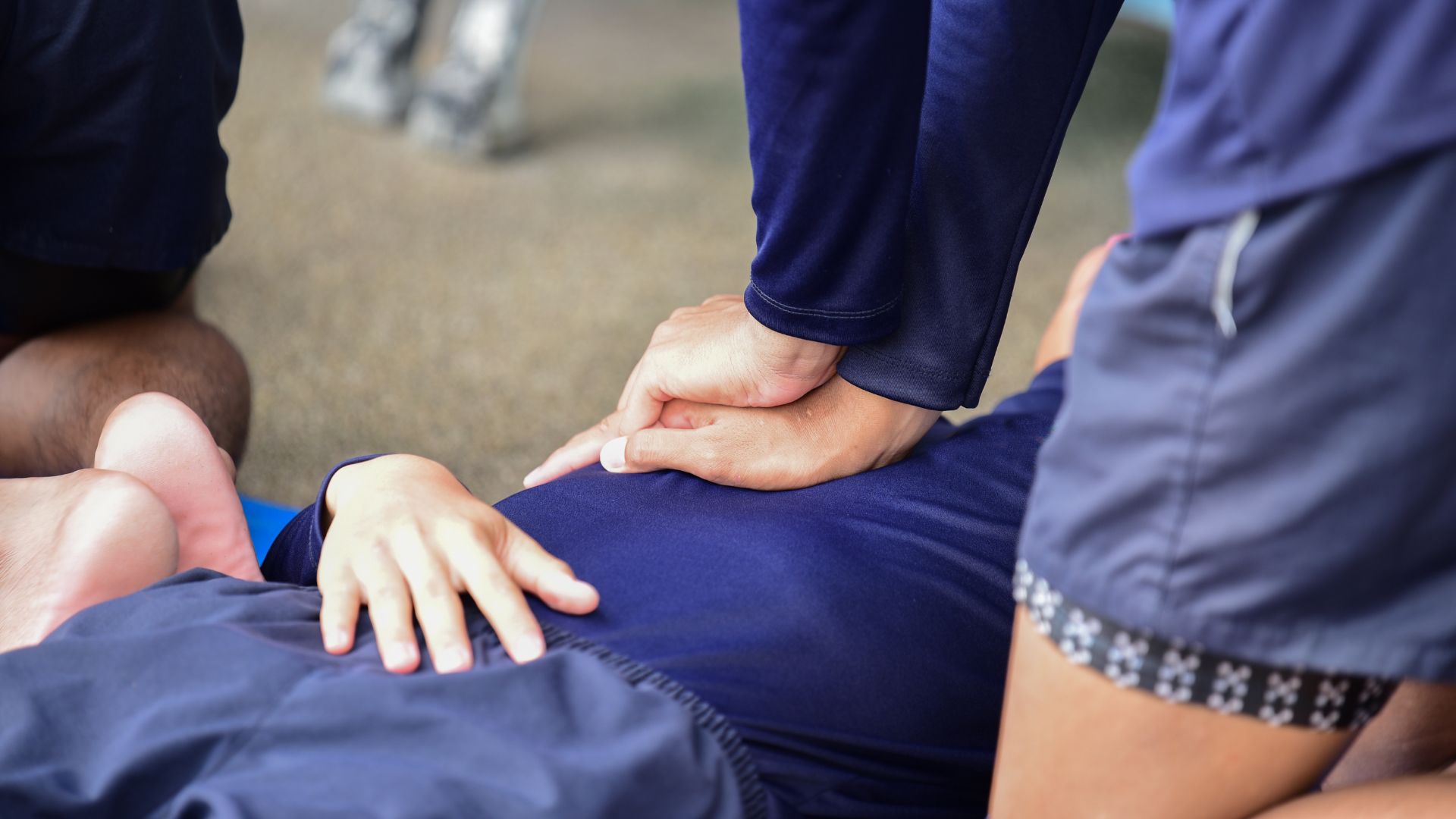 In the unfortunate event of a sudden cardiac arrest, every second counts, literally. One of the best medical emergency responses is prompt cardiopulmonary resuscitation, or CPR for short. When administering CPR, the victim's chances of survival can double or even triple.
This is why it's important to be properly trained in CPR, especially in certain professions and special settings. Now the question is, where do you enroll to learn CPR? How do you choose the best service provider, and what should you be looking for in a CPR certification course?
Keep reading as we explain how to choose the right CPR certification course.
Before Anything Else, Decide What Level of CPR Training You Need
When it comes to non-medical individuals, standard CPR training is the best choice. Whether you live in San Diego, Arizona, New York, or Cincinnati, standard CPR courses are the same everywhere.
The type of CPR certification course most people enroll in is popularly known as layperson CPR. Here is a list of the types of CPR courses you can take:
Infant and children CPR: If you're a parent of toddlers or a caregiver looking after infants and young children, choose a CPR course specially designed for the youngest.
CPR and AED course: If you want to learn how to use an automated external defibrillator (AED) along with CPR, choose this course. Some occupations, like teachers, fitness instructors, lifeguards, and so on, require AED/CPR certification.
BLS: Basic Life Support or CPR for Healthcare Providers is a specific type of CPR certification course designed for medical assistants, EMTs, paramedics, nurses, and other medical professionals and first responders.
How to Choose the Right CPR Certification Course
Because there are so many CPR certification options available, you can easily find what's best for you without spending hours researching. Depending on whether you're an employer looking for group CPR courses for your employees or an individual who wants to learn CPR for their own peace of mind, there are options for both.
In addition, finding the most suitable CPR certification course for your needs also depends on whether you want to attend the class in person, online, or through a blended learning model.
Let's review some key guidelines to help you choose the best CPR course for your professional or personal needs.
Make Sure There Are Competent Instructors
Regardless of whether you choose to attend the CPR course fully online, in person, or via a blended model, ensure qualified instructors convey the training. You can make sure of this by going online and reading some reviews.
You should also make sure the instructors are up to date with the latest guidelines recommended by the AHA (American Heart Association), the leading organization of physicians and social workers. When it comes to acquiring life-saving knowledge, you really shouldn't pinch pennies.
Ensure the Credibility of the Institution Issuing the Certification
In some states in the U.S., there isn't an option for an agency or an institution to accredit a CPR class. However, any training center or health organization can offer a CPR course and issue a certificate to attest you are certified to perform CPR.
For example, in San Diego, you can browse the Red Cross directory for CPR courses and find the location and type of CPR course that suits your needs best. If you aren't sure about the credibility of the CPR course training center you have in mind, know that most employers in the States accept CPR certifications issued by the American Heart Association, the National Safety Council, the American Red Cross, and all accredited institutions.
Consider the Cost
The cost of the CPR certification courses is another consideration to have in mind. In case the institution is accredited, there would be affordable options to choose from. On the other hand, you can find free CPR courses online, but unfortunately, these won't provide a certification card, which is an essential requirement by employers.
If you compare the prices of free online CPR courses and those offered by accredited institutions, you'll notice a significant discrepancy which is due to the fact that the latter provides a certification card.
If you're a medical professional looking for a job in a medical institution, it won't serve you to enroll in a free online CPR course; in other words, the course won't be recognized for professional purposes.
Mind the Reputation of the Organization
While choosing between CPR courses by different organizations, make absolutely certain that the training center or the health organization holds a good reputation. With so many available options nowadays, making the wrong choice is pretty easy.
To make sure the organization you choose is reputable and trustworthy, do a quick search online for San Diego CPR courses and read some reviews. Also, you can tell if a service provider is reputable or not by looking at their website. They would have made it clear they are accredited by one of the major health organizations we mentioned earlier.
Look into the Variety of Courses Offered
When it comes to CPR, there are several different subcategories, such as CPR/AED courses for communities and workplaces, CPR/AED for healthcare providers, BLS, and BFA CPR classes. Reputable training centers usually offer all these courses, so make sure you value the options offered.
If The Training Center Doesn't Deliver a Certification Card, It's a No-Go
If you're enrolling in a CPR class to get proof you're certified in CPR, then you should make sure the training center grants certification cards upon course completion. Presuming you're a medical professional looking to abide by your employer's requirements and offer proof of a completed CPR course, then, by all means, choose a training center that offers certification cards.
Otherwise, completing a CPR course and not attaining a certification card won't serve your purpose professionally.
CPR Certification Course Options
As we mentioned, there are three options for attending a CPR class: to do it in person (traditional CPR), online, or via a blended model (online + in-person). If you know the differences between the three options, it would be easier to land on the best decision.
Traditional CPR courses: These courses and held in person, with a trained instructor present. Traditional CPR courses take place in a classroom and usually last no longer than 5 hours. The main focus of these courses is adult CPR and First Aid, as well as AED use. The certification you receive is valid for 2 years.
Online CPR courses: The online CPR courses are fully online and do not offer the possibility for participants to demonstrate their life-saving skills. Enrolling in an online CPR course requires internet access, a laptop, desktop computer, tablet, or smartphone. On average, these classes last as little as up to 90 minutes or a few days.
Blended CPR courses: This type of CPR course combines in-class training and online instructions. It's practically the best of both worlds: you take the course online but demonstrate your skills on a mannequin on-site.
Now that you're acquainted with the particularities of each CPR course, you can come to the best decision for your need. It's important to note that since online CPR courses do not extend to a physical demonstration of the participant's skills to an instructor, the certification will probably not meet the requirements for workplace safety certification.
Key Takeaway: How to Choose the Right CPR Certification Course
Whether you're in San Diego, Maine, or Sacramento, knowing how to choose the right CPR certification course can be tricky without some guidelines. From looking into the training center's credentials to the course's cost, make sure you follow the guidelines we explained, and you'll be able to find a CPR certification course in no time.
If you're a medical professional looking to land a job in the field, choose CPR certification coursed from accredited training centers that will deliver a certification card at the end of the course. On the other hand, if you're enrolling in CPR for your own sake and don't really need a certificate, then you can enroll in some of the online CPR classes.
In any case, you will be doing your part in the effort to create a CPR-educated community that will be trained to save a life in seconds.
Read More